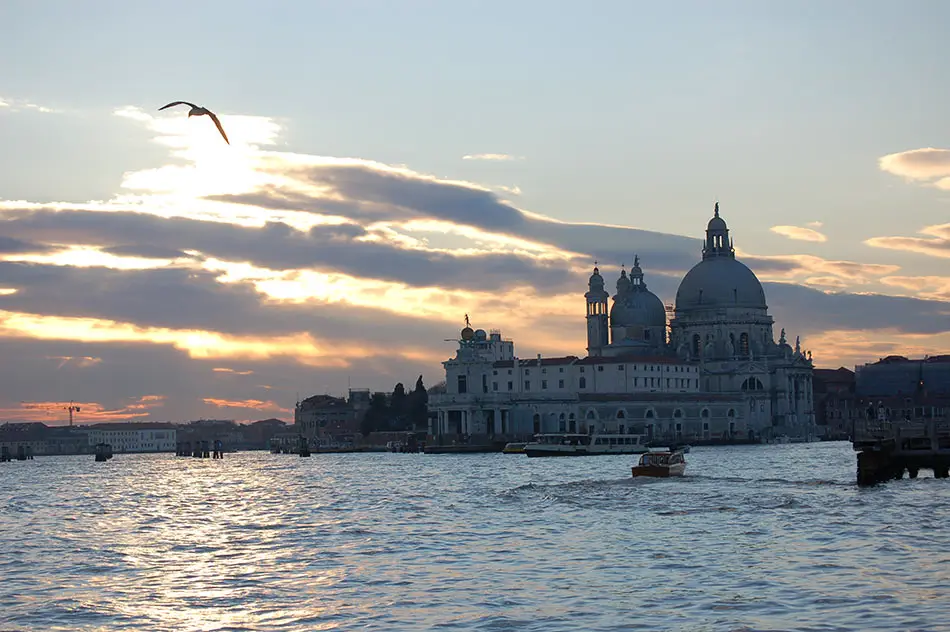 Pinault Foundation - Punta della Dogana, Dorsoduro - Venice

(Photo: Punta della Salute, Venezia. Author: Roberto Catullo)

The Pinault Foundation exploits the space, licensed for decades, of Punta della Dogana in front of Piazza San Marco and next to the Basilica della Salute. The venue, after a restoration by the architect Tadao Ando, ??presents contemporary art exhibitions to the city of Venice, often taking advantage of the greatness of the Pinault Collection, which now includes more than 3 thousand works of art.

History

The architectural complex of Punta della Dogana was built according to a project by the architect Giuseppe Benoni and completed in 1682, about five years before the adjacent Basilica della Salute. On the area, due to its specific geographical position in the city, goods coming from mercantile traffic with the East were already stocked, starting from the fifteenth century; a customs point that soon required the construction of a covered space for the correct storage of the precious goods. Here the duties and freight operations were carried out, here were the offices for the payment of the customs duties of the goods which, once the required taxes were paid, took the route of the various foundations of the city such as the Fontego dei Tedeschi or the Fontego dei Turchi.

The customs activities of Punta della Dogana continued until the eighties of the twentieth century when the complex began to know a period of abandonment interrupted after about 20 years by the competition announced by the Municipality for the allocation of the recovery of the area.

The Pinault Foundation, headed by the French fashion magnate François Pinault, won the tender announced by the Municipality and, after a restoration project by the architect Tadao Ando, ??in June 2009 he opened another important contemporary art container to the city of Venice .

Architecture

The area is characterized by the presence of the Fabbrica della Salute, the building of the patriarchal seminary, and the Punta della Dogana. The Customs building has a beautiful triangular plan, which follows the morphology of the banks of the Giudecca Canal and the Grand Canal, and is characterized, on the side facing the San Marco Basin, by the presence of a tower that is surmounted by a sculptural group depicting two Atlases holding the Golden Ball - a golden bronze sphere - at the top of which a statue of Fortuna rotates, indicates the direction of the wind. The statue of Fortuna, known as Occasio, is the work of Bernardino da Lugano.
Watch the Video by Pinault Foundation

How to reach the Pinault Foundation of Punta della Dogana

By vaporetto take line 1 with a stop at Salute. The Pinault Foundation is located at the Punta della Dogana next to the Chiesa della Salute.

Hours: open from 10am to 7pm. Closed on Tuesdays. Last admission at 6pm.
Tickets: Punta della Dogana + Palazzo Grassi: full € 18; reduced € 15. Free for under 11s.
Telephone: +39.041.2401308
Website: Palazzo Grassi